You asked for a non-toxic, natural hardwood flooring finish, and we've got it!
Installing hardwood flooring is one of the best improvements you can make to increase the value of your Charlotte, North Carolina home and your family's enjoyment. At Zack Hardwood Flooring, we offer pre-finished and unfinished hardwood options in both solid and engineered wood products. With more than 15 years of experience, we have the experience you need and a dedication to serving your specific needs. As part of that commitment, we are proud to offer Rubio Monocoat Natural Oil Finish to give your hardwood floors a beautiful, subtle luster that lets the natural grain of your hardwood flooring show through.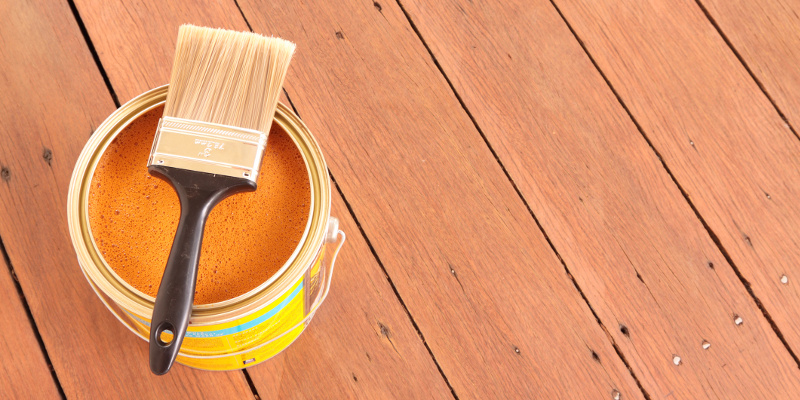 Our customers told us they wanted a hardwood floor finish without the strong odors and toxic components that are found in many products, and we listened. Rubio Monocoat Natural Oil Finish is an all-natural oil that is free of volatile organic compounds (VOCs) and is completely non-toxic. You won't be sacrificing anything when you choose this product, as it is incredibly durable, applies evenly in a single coat, comes in more than 30 exotic color finishes, and is easy to touch up and maintain. Our flooring staff has been specially trained and certified to administer Rubio Monocoat Natural Oil Finish, so you can be confident it will look great and perform as it should.
If you are looking for an environmentally friendly wood stain for your hardwood flooring, either when it is installed or when refinishing, be sure to ask us more about Rubio Monocoat Natural Oil Finish. Monocoat has the products you need for a wide variety of uses, including indoors, outdoors, high-traffic commercial areas, and on furniture and millwork, and we are proud to offer it for your hardwood flooring needs.
If you would like to see Rubio Monocoat Natural Oil Finish for yourself before you commit to using it for your hardwood flooring, just ask us to provide you with free samples of the colors that you are interested in. Keep in mind that this product can be applied to all wood species, but as is the case with most finish products, the color result will vary from one species to another.
When we opened our business, we decided that we would focus on providing our customers with a level of customer service that surpassed the norm. We believe that by offering quality hardwood flooring, not manufactured wood products, and having options like Rubio Monocoat Natural Oil Finish for our customers who want to avoid harmful chemicals, we can give you the results you envision for your home. We work with both homeowners and contractors to provide quality hardwood flooring that will exceed expectations.
If you have any questions about our hardwood flooring products or services, including Rubio Monocoat Natural Oil Finish, don't hesitate to contact us. We look forward to showing you what separates us from other flooring companies, such as our flexibility, supervision of all projects, and attention to detail throughout your hardwood flooring project.
---
Rubio Monocoat Natural Oil Finish in Lake Norman, NC
Rubio Monocoat Natural Oil Finish in Mooresville, NC