We offer top-quality red oak flooring for homeowners in Charlotte.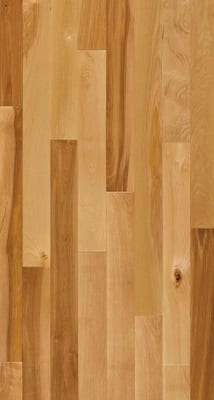 Red oak is a beautiful wood flooring material available for installation in homes throughout Charlotte, North Carolina. It is a wonderful option for homeowners who are looking to install a durable and beautiful wood flooring. The wood has lovely pink undertones that provide a warm look to any room.
Reasonable Prices- As you search for hardwood flooring, red oak is an important wood to consider. It is a North American species easy to find in the United States. This availability means that it is an easily accessible wood that does not have inflated shipping costs for homes in Charlotte. As a customer, this means you will find red oak flooring to be an affordable hardwood flooring option.
Variety of Options- Red oak flooring comes in many sizes. Red oak trees often grow with broad trunks, so it is easier to find wide planks in this type of oak flooring. This means homeowners can choose from a variety of widths in their wood flooring, as well as choose from many color stains. This means you can find the perfect finished look for your home when you choose red oak for your hardwood floors.
High Quality- In addition to the décor options, red oak provides a long-lasting, high-quality flooring option for your home. It will last throughout the years, adding value to your home and making your house a beautiful place to live.
At Zack Hardwood Flooring, we are committed to providing top-quality services to our clients in Charlotte. We use the best products and provide expert installation services for your home. Contact us to learn more about our red oak flooring options.