Call on us when only the best hardwood floor installation will do.
Hardwood Floor Installation in Charlotte – There are two important components involved when getting a new hardwood floor. The first is choosing a quality product that will give you the durability and beauty you desire. The second is choosing an experienced hardwood floor installation professional, so your floor looks great when it is completed and for many years to come. Here at Zack Hardwood Flooring, we offer you both high-quality hardwood materials and meticulous installation workmanship we are confident will exceed your expectations.

Are you ready to rip out your carpet
and install hardwood floors?
Are you building a new home and
want hardwood floors?
We offer pre-finished and unfinished
hardwood installation; solid hardwood or
engineered wood.
After you decide on the wood you want, we will order
it for you and deliver it to your home. We will let the
wood acclimate for 3-5 days and then install it.
Zack Hardwood Flooring- Let Your Home Shine!
Quality Hardwood Flooring at
Affordable Prices!
Prefinished hardwood Installation
in the Charlotte NC area.
Restoration of Hardwood Flooring
after water damage, Charlotte NC
We provide hardwood floor installation for both pre-finished and unfinished hardwood products. We are also experienced with both solid and engineered hardwood. That means that whether you choose handcrafted engineered hardwood, prefinished solid hardwood, or even custom floor boards, your installation will be done to your complete satisfaction.
Once you have chosen the hardwood floor material you want, it is delivered to your Charlotte, North Carolina home a few days before we schedule the hardwood floor installation to begin. This is to give the wood time to acclimate to your home's environment. This is important whether you have gone with a domestic or an exotic wood.
You can opt for a standard hardwood floor installation or feel free to ask us about custom floorboards and designs that can give you a unique and impressive result. We have over 15 years of experience with hardwood floor installation, as well as providing refinishing, polishing, staining, and buffing. We don't just complete your installation and then disappear. We're here for you whenever you have questions or concerns for years to come. Call today to learn more about our high-quality hardwood products and services.
HARDWOOD FLOOR INSTALLATION FOR:
Unfinished Solid Hardwood
Unfinished Engineered Hardwood
Prefinished Engineered Hardwood
Prefinished Laminate Wood
Prefinished Solid Hardwood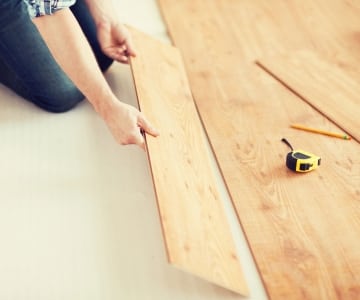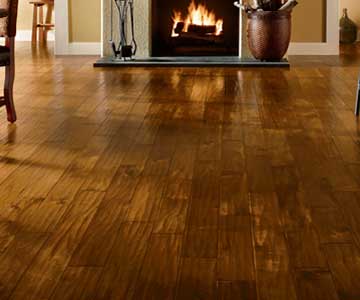 We offer a variety of both domestic
and exotic wood, including but not limited to:
The cut of the wood gives the hardwood floors
a different look.
Proudly Installing and Refinishing Hardwood Floors in Charlotte NC, Lake Norman, Huntersville, Cornelius, Davidson, Mooresville, Denver NC, Concord, Matthews, Weddington, Waxhaw NC, Fort Mill, Lake Wylie SC.