Let us tell you about the benefits of domestic hardwood flooring.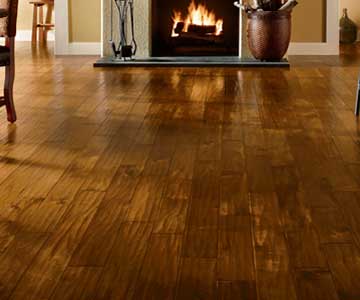 Even if you narrow down your search for hardwood to just domestic hardwood flooring rather than including exotic species, you'll still have quite a bit of variety to choose from. Here at Zack Hardwood Flooring, we carry only quality products that you can trust to give you the long life and luxurious appearance you want for your home or business' flooring.
We understand the reasons why you might opt for domestic hardwood flooring. For one thing, these materials are usually more affordable than exotic wood species such as Brazilian cherry or Santos mahogany. Since domestic hardwood flooring comes from wood species that grow here in the United States, transportation costs are minimized. You won't sacrifice beauty when you opt for domestic, as hickory flooring, maple flooring, American cherry flooring, reclaimed pine flooring, and American walnut flooring all have a luxurious appearance. Beauty, savings, and feeling good about going with an American-made product are all great reasons to have domestic hardwood flooring installed in your home or business.
We offer a wide variety of options for you to choose from, as well as experienced installation so the results look great when the project is completed and for many years to come. Feel free to call us to learn about different options, such as handcrafted solid hardwood and prefinished engineered hardwood. We'll discuss the benefits of each type, so you can make an informed decision about what will best suit your needs. Call today to learn more about our reliable service, affordable prices, and skilled workmanship.