We'll demystify the process of choosing hardwood flooring for your needs.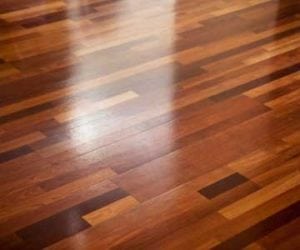 If you have been checking out the wide variety of hardwood floor options on the market today, you might be feeling a bit overwhelmed at the many choices. You have several wood species to choose from, but that is only one part of the equation. Here at Zack Hardwood Flooring, we want you to be completely satisfied when you get your hardwood flooring through us. For that to happen, we take the time to fully explain your options and the advantages of each material. We also provide meticulous installation services in Charlotte, North Carolina, so your investment in hardwood flooring gets you the long-lasting results you deserve.
The first decision about hardwood floor options will be whether to go with domestic hardwood flooring, such as red oak, white oak, American cherry, American walnut, hickory, maple or reclaimed pine flooring, or to choose an exotic hardwood flooring, such as Santos mahogany, eucalyptus, ipe (Brazilian walnut), Brazilian cherry or Australian cypress flooring. Three things will influence your decision regarding wood species: hardness, appearance, and budget. You will also need to choose between quarter sawn and rift sawn hardwood. We will address all of these factors so you can meet your needs and personal taste.
Zack Hardwood Flooring- Let Your Home Shine!
Technique of manufacture is the next thing to consider with hardwood floor options. There are many styles, including handcrafted solid hardwood, prefinished engineered hardwood, and unfinished hardwood. Should you choose an unfinished product, we can take care of the hardwood floor staining for you. If you have any questions about hardwood floor options or our installation or restoration services, don't hesitate to contact us.
---