Defy convention with custom floor boards and designs that make a statement.
Choosing hardwood flooring for your home means you get a high-quality, long-lasting product to update your home. Hardwood floors are a coveted commodity in the housing market, and they are the best choice for luxury and durability. However, some homeowners in Charlotte, North Carolina wish to go beyond the simple parallel patterns for wood flooring. In this case, custom floor boards and designs are an excellent solution!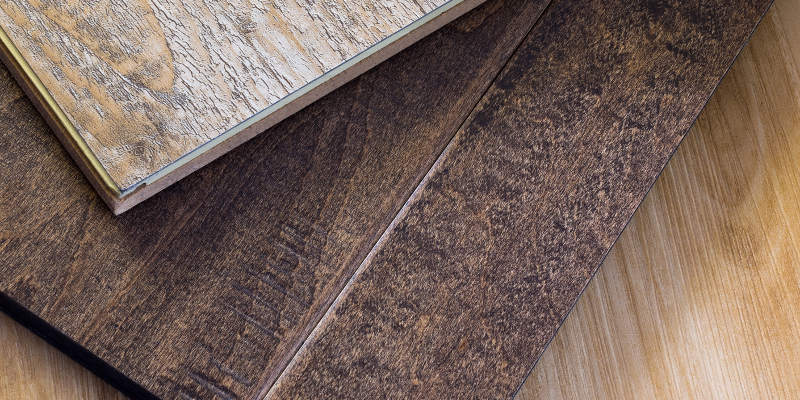 Creativity- When you choose to customize your hardwood flooring, you get the perfect look for your home while still having the highest-quality flooring product. Choose from a variety of wood products and lumber cuts to find the perfect fit and look for your home. Custom floor boards and designs allow you to select a creative design for the flooring in your home that goes beyond the traditional hardwood floor.
Design- One way homeowners choose to customize their floors is through creative designs. These touches can be as simple as opting for a diagonal pattern of planks, or you can choose a more complex design, such as boxes, stars, or diamonds. These designs give a dynamic twist to your flooring while preserving the respectability and luxury of traditional hardwood flooring. You may also wish to incorporate different colors in your hardwood flooring through the use of various stains. Mixing a dark and light stain in a design is a great way to provide a dramatic contrast in a custom design.
Guidance- What flooring should you choose? When it comes to picking the right hardwood, you want to make sure you choose wisely to get a lasting hardwood floor you love. Our employees at Zack Hardwood Flooring can help! We are happy to help you select a hardwood floor that will work perfectly in your space and match your home décor vision. From American oak to Brazilian walnut, we have a vast selection of wood products and stains to help create your dream home.
Expertise– It is important to partner with a reliable company when installing hardwood floors. When you choose the best flooring products, you need to match their value with quality installation to ensure you have a floor that lasts. At Zack Hardwood Flooring, we do meticulous work to ensure that your flooring is installed flawlessly. We stand by our work, and we have a track record of excellence in the Charlotte area.
We can help you on your flooring journey from picking the perfect products and selecting a custom design to installation and refinishing of your floors. Look to us for a professional and efficient flooring company!
We are experienced working with custom floor boards and designs, and we stand by our expert craftsmanship. Contact us to learn more about custom floor boards and designs for hardwood flooring. We are happy to help you identify the best product for your home and lifestyle, and we look forward to adding you to our list of satisfied clients.