Ask us about handcrafted solid hardwood for a unique result.
For those wanting the look and durability of hardwood in their homes, there is a wide variety of options to choose from. If you want character and beauty that goes beyond what a machine can duplicate, you should consider handcrafted solid hardwood for your Charlotte, North Carolina home or business. Here at Zack Hardwood Flooring, we recommend handcrafted hardwood floors to our customers who are looking for something unique and durable.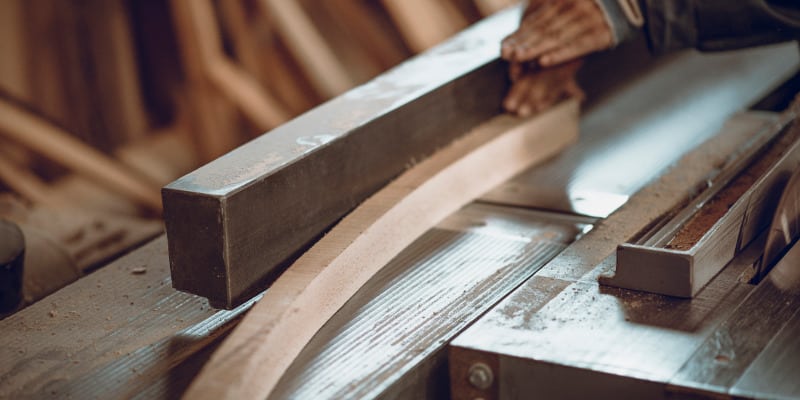 One of the most common characteristics of handcrafted solid hardwood is hand-scraping. Each plank is scraped and distressed for a truly unique result. When you consider that each plank is unique, it is easy to see how special an entire room or home with this specialty handcrafted product will be. It is captivating watching how light plays with the textures throughout the day.
Another benefit of handcrafted solid hardwood is that it already possesses a distressed look, so any dents, scratches, and other small marks will look natural and like part of the original floor. If you have children or pets, you won't be as nervous about what damage could be done. Small imperfections will only add to your flooring's character.
If you do reach a point where you feel your handcrafted solid hardwood flooring has too much "character", it can be sanded and refinished. This is also a service we provide, so feel free to contact us if you have a hardwood floor that needs to be restored.
Turn to us for quality handcrafted solid hardwood and meticulous installation that will give you the beautiful home you deserve. Our goal is to exceed your expectations and give you an experience you'll feel good about at completion and for years to come. Call today to learn more.