There are two reasons to consider refinishing your hardwood floor. The first is because it is showing more wear and damage than what you'd consider "having character." The second is you want a different color than it is currently stained with. In both situations, you'll need to make some decisions about the process and the materials. Here are the things to consider when choosing hardwood floor staining: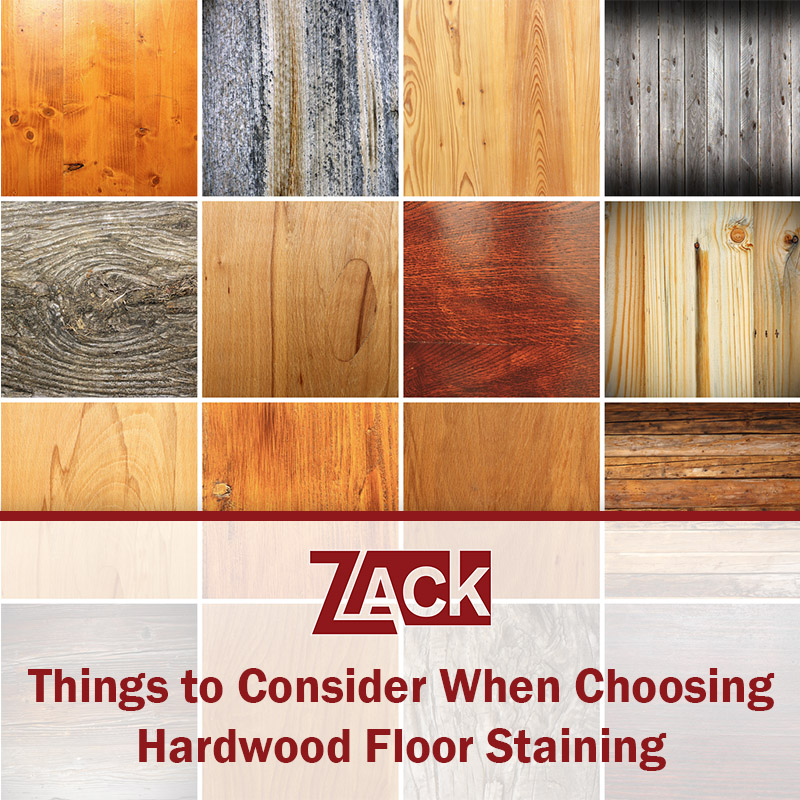 1. DIY or Professional: If you have the skills and equipment, doing your own hardwood floor staining can be a satisfying DIY project. On the other hand, if you want it to look its best, it is probably best to go with someone experienced.
2. Stain Color: The only way to change the stain color is with a full refinishing that removes the old stain. At this point, you can choose any color that suits your preferences – go light, dark, or even unique shades, like gray.
3. Polyurethane: Your next decision is whether to go with oil-based or water-based polyurethane. Oil-based polyurethane is very durable and easy to maintain and can be recoated, although once there are several coats, it can tend to display a tint rather than stay clear. It is ideal for heavy-traffic areas. Water-based polyurethane is clearer and won't yellow, and it is more resistant to moisture. It is fast-drying and can be recoated. There is also a moisture-cured polyurethane that produces excellent results but is challenging to apply.
If you would like to know more about hardwood floor staining and get a quote for having it done by a professional, give us a call at Zack Hardwood Flooring. Our more than 15 years of experience will give you the best possible results. Feel free to call us with any questions about stain color and polyurethane options.