If you are thinking about handling refinishing of your hardwood floors yourself, one piece of advice is to avoid swirl marks when doing hardwood floor sanding. This is the most common mistake made by DIYers and one of the main reasons why it is usually best to hire a professional. It can help to know the common reasons why swirls happen:
•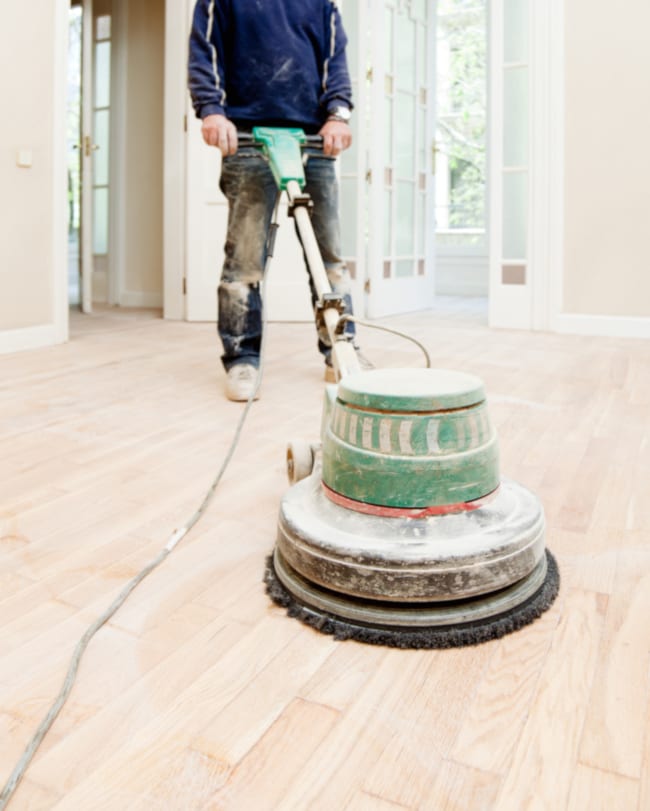 Wrong Grit Used. Every floor is different, and it takes experience to know which grit to use and how to follow a proper grit sequence to remove damage and attain a smooth surface.
•    Incomplete Prep. It is vitally important to properly clean the hardwood before getting started with hardwood floor sanding. Otherwise, you can pick up debris and particles and push them into the hardwood, causing scarring and swirls.
•    Going Too Fast. Hardwood floor sanding is not a job that should be rushed. It takes experience to come up with the right pace that will let the machine and sandpaper do its job properly.
•    Poor-Quality Equipment. The quickest way to literally destroy your floor is to use a machine that is in poor condition and not properly balanced.
•    Poor Quality Floor. If your floor has peaks and valleys, the machinery will lightly skim some areas while gouging others. It needs a flat surface to give the best results. Before proceeding with hardwood floor sanding, check to see if an uneven subfloor is to blame and have that fixed.
If the many things that could go wrong make you reconsider doing hardwood floor sanding yourself, turn to our professionals here at Zack Hardwood Flooring. We have more than 15 years of experience in the hardwood flooring industry and are committed to providing you with quality results. Your complete satisfaction is our goal! Call today to learn more.