Getting new hardwood flooring is exciting, but that doesn't mean you don't have several questions you need answers to, so you can not only choose the right product for your needs, but also get the results you desire and enjoy a pleasant experience during the hardwood floor installation. Here are a few frequently asked questions to get you started, and if you have any others, your installation professional will be happy to help.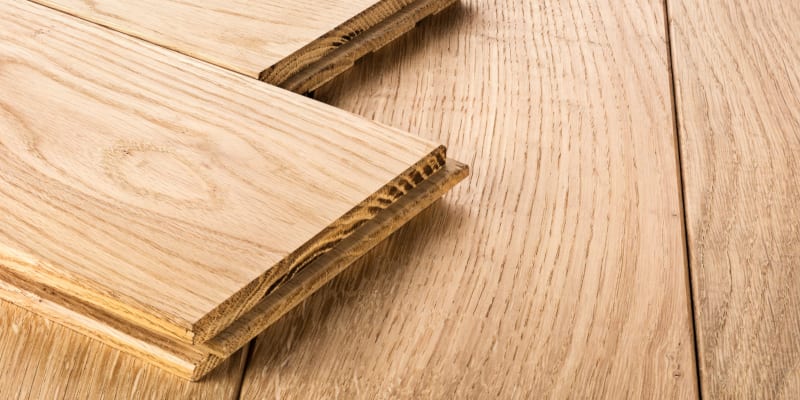 FAQ #1: What is the difference between engineered and solid hardwood?
A solid hardwood product is the same wood species throughout the planks, whereas an engineered product will have multiple layers that are usually a lower-cost wood species with a thin veneer of the desired wood species glued to the top. An engineered product is often the most cost-effective way to go, especially if you are looking at an exotic wood. The downside is that it cannot be refinished as many times as a solid wood product can be. The plus side is that it is a stronger product and less affected by moisture.
FAQ #2: How long will a hardwood floor last?
There are several factors that affect the longevity of hardwood – the wood species, the quality of the product, the quality of the hardwood floor installation, and how well you maintain it, for example. All things considered, your hardwood floor can be beautiful for many decades with refinishing done every 10 to 15 years to restore it to like-new condition.
FAQ #3: Can I put hardwood flooring in a kitchen, bathroom or laundry room?
The old belief was putting hardwood in water and moisture-prone rooms was ill-advised, but today's wood floors have excellent finishes that can hold up well in these conditions. The only thing to note is that standing water for a prolonged period can cause damage.
Here at Zack Hardwood Flooring, we are always happy to answer your questions about hardwood flooring and hardwood floor installation. We have more than 15 years of experience, so you can be assured that your new hardwood floor will meet with your complete satisfaction and give you a lifetime of joy and performance. We can install either unfinished hardwood and handle the staining and sealing for you, or install finished hardwood flooring. Call today to learn more.