Brazilian cherry flooring is a popular option among homeowners because of its ability to bring warmth to a room. It is an imported wood and one of the exotic hardwoods we offer our customers. So, what makes Brazilian cherry flooring so desirable? Here are five reasons why we love it:
1. Appearance. Obviously one of the main draws of Brazilian cherry flooring is its natural beauty—the rich cherry color of the wood makes it immediately recognizable. The warmth of the red wood makes any room feel inviting while still keeping an air of elegance and sophistication.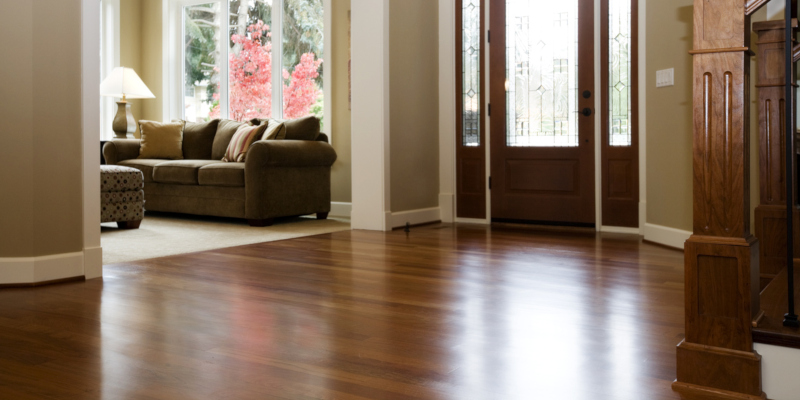 2. Hardness. Unlike its soft North American cousin, Brazilian cherry is surprisingly hard. The hardness rating is over 2500, which makes it one of the hardest wood choices when it comes to cherry flooring. This makes it extremely durable, meaning you can live your life normally without worrying about babying your floor.
3. Unique. Brazilian cherry is exotic and one-of-a-kind. It brings a certain flair to your home and speaks of great taste.
4. Affordable. You might be thinking, "What? I have heard that Brazilian cherry is expensive!" While it is true that it is definitely pricier than some domestic hardwoods, it is actually quite affordable when compared with other exotic hardwoods.
5. Timeless. The look of Brazilian cherry hardwood flooring is one that we absolutely love. One of our favorite traits of this special wood is that it darkens over time, adding character and depth as it ages. We also love that it is so versatile—from modern eclectic to traditional, Brazilian hardwoods feel at home in a variety of styles.