We'll help you understand the different types of wood flooring to choose from.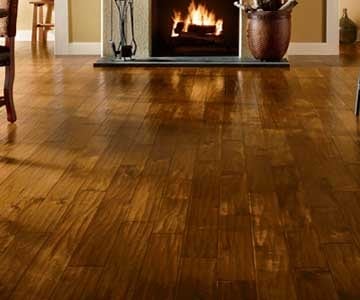 If you have been shopping for hardwood floors, you may have noticed that the price differences from one type to another can be quite surprising. It can also be overwhelming to see so many terms and wonder what they mean. Here at Zack Hardwood Flooring, we are happy to help make the world of hardwood flooring less confusing. We offer top-notch customer service that will have you understanding your options so you can select the best product for your needs.
One of the terms you may have come across is "prefinished laminate wood". Most of the wood products on the market are prefinished, meaning that they've been factory finished so they don't need this step to be done after it's installed in your home. This is a time saver and provides for a less messy job site during installation.
Prefinished laminate wood isn't ideal for everyone. For one thing there is no room for color adjustment as there would be if you went with an unfinished solid wood product that can be stained as you'd like it. A solid or engineered hardwood also offers the ability to sand and refinish your flooring multiple times to restore it or change its appearance. There are also prefinished solid hardwood products that give you this advantage and are able to be installed timelier and in a less messy manner.
The bottom line is that we'll take the time to answer your questions and concerns until you feel confident about your decision to go with a prefinished laminate wood or something else. With our more than 15 years of experience, you are assured of a quality installation that will provide you with years of performance from your new flooring in Charlotte, North Carolina. Call today to learn about the personal attention we provide with all our services, including installation, and refinishing.