We'll be happy to discuss the advantages of a prefinished hardwood product.
Choosing solid hardwood flooring is an excellent way to assure yourself of a long life from your flooring. A solid product can be sanded and refinished several times, so unless you suffer a major problem, you should enjoy it for a lifetime. In fact, future generations will too! Here at Zack Hardwood Flooring, we offer two main types to choose from: unfinished and prefinished solid hardwood.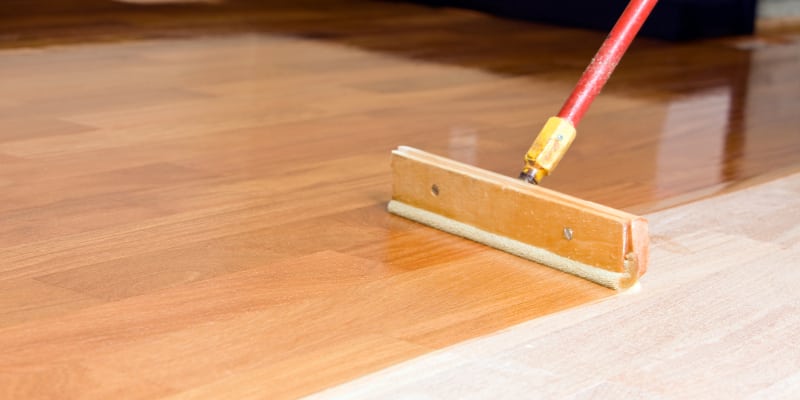 Many people choose prefinished solid hardwood because it doesn't take as long to complete the project. With both types, the materials are delivered a few days before installation, so they can acclimate to your home's environment. By not having the added step of staining, your new flooring will be ready as soon as it is laid in place. You'll also avoid the odors that are involved with staining an unfinished product.
We are experienced with both unfinished and prefinished solid hardwood floor installation and are more than happy to go over the advantages of each type with you, so you can make the best choice for your needs. If you do choose the unfinished version, our installation will include cutting each piece to a custom length, sanding it, installing it, applying the finish, and polishing the completed floor. We offer personal attention that is hard to find elsewhere in the Charlotte, North Carolina area because we believe your home deserves the best.
If you have any questions about unfinished or prefinished solid hardwood or you are ready to get a quote for your home, feel free to give us a call. We also do refinishing work on existing hardwood floors and will be happy to assess your current floor to determine if it can be restored. We look forward to serving your hardwood floor needs.